GREEN VETIVER

TOP: pressed lime peel, citrus oil, coriander
HEART: green neroli, rosemary, white rose
BASE: vetiver, musk, moss
Timeless. Genderless. A heritage scent. An ode to a bygone era. A classic citrus chypre.


Our Green Vetiver fragrance was developed to be a reinvention of our favorite mid-century musks. "It reminds me of my grandfather" is the highest of compliments.

We found endless inspiration for the scent in the Victorian architecture and moss-tree-shaded garden homes found in San Antonio and New Orleans.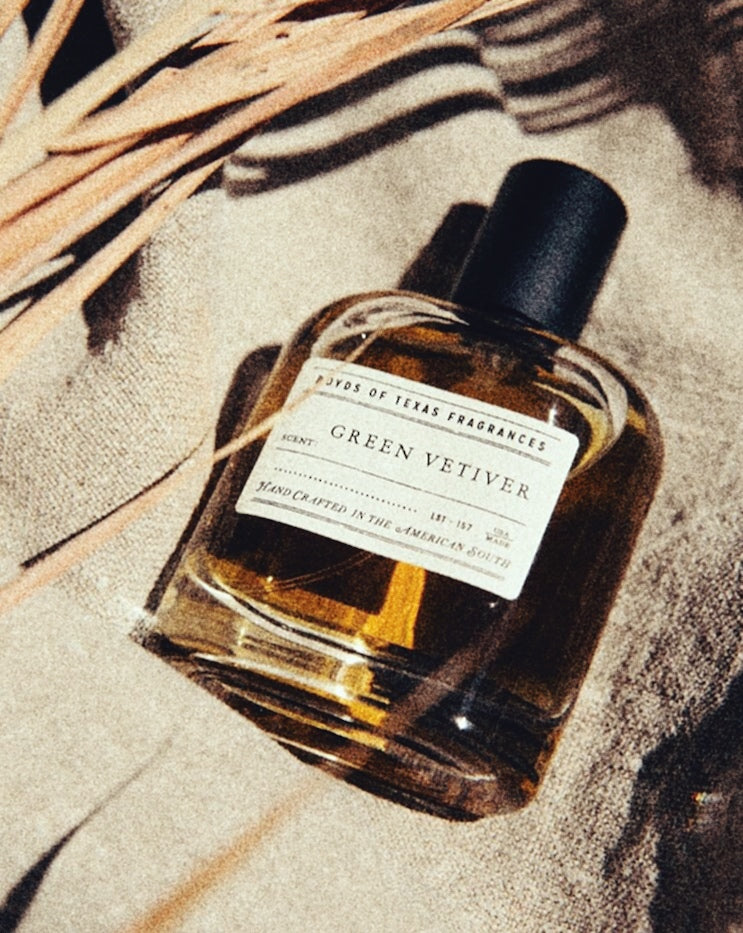 Fresh citrusy notes of bergamot and lime combine with coriander and herbs. A green neroli and floral heart takes over, before drying into a soft musk of oakmoss, vetiver, and patchouli. The scent experience can vary, with some users experiencing a closer-to-the-skin scent where the citrus, neroli and florals linger. Others will notice a much warmer, muskier drydown, lending a more masculine tone.