Maison Tejas
A NATURAL FRAGRANCE HOUSE


We're an all-natural, niche fragrance house, crafting and manufacturing a different type of unisex perfume.
The scents we create are warm and intimate. We don't do clean, we don't do soapy. Instead, our goal is to create textured, legacy fragrances that tell a distinct story.


Read on for more - 
AT BOYD'S OF TEXAS - 
Every product we craft is designed, formulated, manufactured, and packaged in-house, by hand. Only the highest quality, natural materials are used. The recipes and formulas are of our own design; created drop by drop and left to cure over many months. What follows is an introduction to our process and what we're crafting.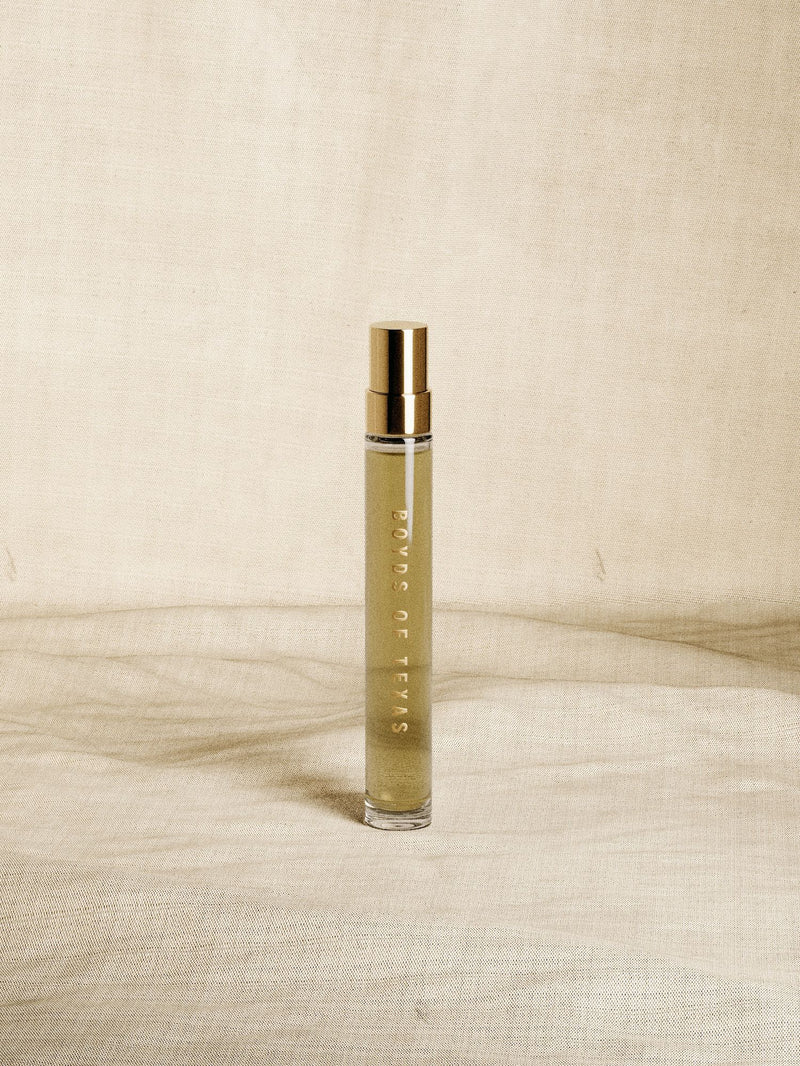 THE FRAGRANCES

The scents we create are translations of the inspiration we take from the experiences of New Mexico, West & South Texas, and Mexico.
We tell stories of heat, smoke, dirt, and humidity. Cactus and hanging moss. Travelers and cowboys.
We're searching for scents and accords we believe lead to unisex fragrances that are under-represented in the general scent world, and which are different than most mass-market fragrances.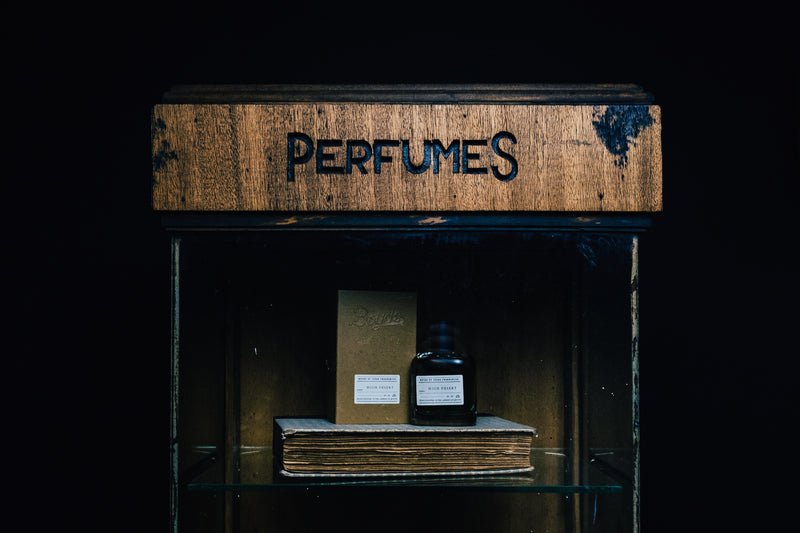 The fragrances themselves wear closer to the skin, and deliver an intimacy lacking from most perfumes. This fleeting nature is something our wearers embrace.


"Fragrance should be discovered, not announced."
THE JUICE

In the fragrance world, it's a common fact that a large majority of the costs of a perfume do NOT go to the "juice" itself. 
In fact, for most mass market fragrances, less than 1% of the retail cost goes to the liquid in the bottle. 
That's not how we approach our scents. We spend, on average, 8X - 15X more on the juice. This allows us to use the highest quality natural ingredients we can source. 
We never use cheap synthetic ingredients, instead relying on beautiful absolutes, attars, and other rare natural essences. 
WHY NATURALS?
Synthetic ingredients are present in almost every fragranced product you've ever experienced.
Where a natural essence may have dozens, even hundreds of chemical compounds (coffee bean oil, for example, can contain between 500 and 1000 different aroma compounds), a synthetic aroma-chemical is usually a single compound.
We believe the overuse of synthetic materials has led to a severe loss of complexity in most fragrances. The choice to focus on naturals is a stylistic one that allows us to concentrate on the characteristics of the ingredients. 
FRAGRANCE AS AGRICULTURAL PRODUCT

We envision our relationship to the materials we use in the same way that a chef relates to their ingredients, or the winemaker thinks about grapes on the vine. 
Seasonality matters. Rainfall and droughts matter. Part of what we're doing is in pursuit of some level of sustainability, but it's also a pursuit of quality.
Because of this, we expect that our fragrances may go out of stock - sometimes for an extended period of time. 
But the evolution of the fragrance, and the materials, is why we remain dedicated to using only natural essences. In the same way that memories change and evolve over time, so too will our perfumes, as they're designed to be more fleeting, and more intimate, for the wearer.
A STUDY IN CEDAR. We source natural ingredients from all over the world, searching for and testing the highest quality varieties we can find. The exact versions we decide to use always comes down to how it performs within our formulas. To obtain the exact cedarwood accord we're after, we'll rely on multiple versions for the final result. Atlas - with its citrusy sweet, balsamic notes. Himalayan – soft, warm, almost buttery. And then there are the cedars that aren't cedars at all, but instead junipers. Virginia – dry and somewhat sweet, classically reminiscent of #2 pencil shavings. Chinese – fully developed, but with a petrol note. Texas – oily, spicy-sweet, and smokey. These complex interactions inform our decisions as we build fragrances. Final formulas then cure for many weeks, are chilled, and cold-filtered before each round of hand bottling and final packaging.
OUR PROCESS

The fragrances we create are all crafted in-house. We start with a formula, and then over many tests and variations, work towards a final complex scent.
The batch is then mixed, cured, filtered, bottled, and packaged all by hand. Every single fragrance is quality controlled by our team. 

If you're interested in learning perfumery techniques and processes, we regularly host in-studio workshops.